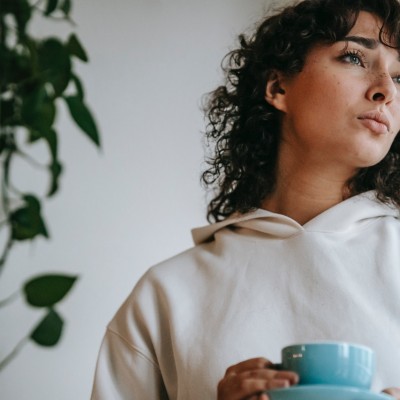 Mitchell v. Reykdal, a recent Court of Queen's Bench of Alberta decision, delved into when a married person can still be an adult interdependent partner ("AIP"). At the end of a 17+ year relationship, Ms. Mitchell sought AIP support from Mr. Reykdal and he defended against that application on the grounds that he was still living with his wife of nearly 30 years such that he could not be Ms. Mitchell's AIP. The parties had no children together.

There were three issues before the Court:
Whether Ms. Mitchell had established she was an AIP
If she was an AIP, whether she was entitled to AIP support from Mr. Reykdal
If any of the support paid to Ms. Mitchell by Mr. Reykdal to date ought to be repaid.
The relevant legislation is the Adult Interdependent Relationships Act ("AIRA") and sets out that:
3(1) Subject to subsection (2), a person is the adult interdependent partner of another person if
(a) the person has lived with the other person in a relationship of interdependence
(i) for a continuous period of not less than 3 years, or
(ii) of some permanence, if there is a child of the relationship by birth or adoption,
or
(b) the person has entered into an adult interdependent partner agreement with the other person under section 7.
(2) Persons who are related to each other by blood or adoption may only become adult interdependent partners of each other by entering into an adult interdependent partner agreement under section 7.

According to section 5 of the AIRA, a person cannot at any one time have more than one adult interdependent partner and a married person cannot become an adult interdependent partner while living with his or her spouse.

For some background, Ms. Mitchell and Mr. Reykdal separated in November of 2017. Shortly thereafter Ms. Mitchell filed a Statement of Claim claiming, among other things, AIP support and damages in relation to property and business acquired during their 17-year relationship. It was only in the course of consulting with counsel that she became aware that Mr. Reykdal was still legally married as he had always told her he was divorced. Similarly, it was Ms. Mitchell's court application that led to Mrs. Reykdal finding out of Mr. Reykdals' other relationship. She subsequently filed for divorce in January of 2019.

For all intents and purposes Mr. Reykdal lived a double life unbeknownst to both women. It appears the biggest reason he was able to pull off such a feat for almost two decades was because of his employment in the oil and gas industry: Mrs. Reykdal, who was called as Mr. Reykdal's witness at trial, testified that it was not unusual for Mr. Reykdal to be gone for weeks at a time because of work. What she was unaware of at the time was that the majority of the time that he said he was away at work he would actually return most nights to the home he shared with Ms. Mitchell. Ms. Mitchell, on the other hand, was led to believe that Mr. Reykdal's absence every second weekend from their home was because that was when he had parenting time with his boys in Red Deer. In actuality that was when he was returning home to both his wife and boys.

At the time of trial, Mr. Reykdal was paying his wife $10,000/month in spousal support and Ms. Mitchell was to be receiving $4,750/month but Mr. Reykdal was in arrears of over $35,000 to Ms. Mitchell.

Essentially the trial centered around the interpretation of "living with" in section 5 of the AIRA. Some of the relevant facts at trial in support of Mr. Reykdal continuing to "live with" Mrs. Reykdal such that he could not be an AIP were that the Reykdals:
Filed their taxes together as "married"
Maintained joint bank accounts
Had joint RRSPs and an RESP
Had joint house purchase agreements and mortgages for their rental properties and the house they bought for their son when he went to school in New Brunswick
Had life insurance policies with the other as the beneficiary
Raised three boys together
Held themselves out to their family and friends as a couple
Spoke regularly even when Mr. Reykdal was away
Continued to be intimate
The majority of their family vacations revolved around their boys' various sports commitments
In an attempt to characterize Ms. Mitchell as a mistress rather than an AIP, Mr. Reykdal also testified that:
He took other women to the homes he shared with Ms. Mitchell (when she was out of town visiting family), bought other mistresses vehicles, or provided them money as well such that Ms. Mitchell was a long-term mistress, not an AIP
He broke up with Ms. Mitchell approximately 5 times over the 17+ years but she would always ignore him
Ms. Mitchell filed her taxes as "single" every year of their relationship
Likewise, some of the relevant facts discussed at trial to support the idea that Ms. Mitchell was Mr. Reykdal's AIP were:
Mr. Reykdal lived with Ms. Mitchell and her daughter in 5 increasingly expensive houses, plus a Las Vegas vacation home, during the course of their relationship. All of these homes were either owned or rented by Mr. Reykdal or one of his corporations without his wife's knowledge.
Mr. Reykdal and Ms. Mitchell always took the master bedroom of any home they lived in. They maintained an intimate relationship which Ms. Mitchell believed to be exclusive.
Mr. Reykdal participated in Ms. Mitchell's family events, including being a pallbearer at her father's funeral. He also purchased Ms. Mitchell's daughter and her family vehicles at auctions and allowed many to stay for extended periods of time rent-free at his houses.
Ms. Mitchell's daughter referred to Mr. Reykdal as "dad" and her young children called him "mosôm" (Cree for "grandfather"). Mr. Reykdal and Ms. Mitchell visited Ms. Mitchell's daughter at the hospital within hours of her first child being born and shortly after the parties returned home from Las Vegas when her second child was born. He would often spend time with Ms. Mitchell's grandson on the lake, wrestling, etc. Mr. Reykdal also bought Ms. Mitchell's granddaughter a big dollhouse to play in.
Mr. Reykdal was home most evenings to cook dinner and then eat with Ms. Mitchell and her daughter
They were engaged with their wedding date first set for 08/08/08 and then 11/11/11. Mr. Reykdal did not deny that a wedding was planned.
They went on countless vacations together both alone and with mutual friends. When they were away Ms. Mitchell's daughter would mind the house. This continued after she moved out.
Ms. Mitchell did not work outside of the home shortly after their relationship began, she had failed home-based businesses funded by Mr. Reykdal, and paid no rent towards any of the homes she (and her daughter while she was a minor) lived in
Ms. Mitchell was named on some of the accounts associated with the homes in which she lived with Mr. Reykdal
Ms. Mitchell was listed as Mr. Reykdal's spouse on a Porsche insurance form
They had a joint bank account into which Mr. Reykdal would deposit money. Ms. Mitchell would then pay household expenses and utilities from this account, but also use as personal spending money
Ms. Mitchell helped Mr. Reykdal with bookkeeping for his businesses and even pushed him to get a vehicle dealer license for his business of buying and selling exotic cars. Mrs. Reykdal was unaware of this business.
She was part of Mr. Reykdal's first corporation ("Duvian") that then ceased operations in 2005. Only at trial did Mrs. Reykdal find out that Duvian was no longer operating, despite being a director and shareholder herself. Mr. Reykdal did not ensure that his wife was a director or shareholder of the corporation that replaced Duvian.
Given the above, and taking into account the factors set out in sections 1(1)(f) and 1(2) of the AIRA, the Court had no difficulty in finding that Ms. Mitchell was in a relationship of interdependence with Mr. Reykdal.

The next step was to determine if Ms. Mitchell was barred from being an AIP because Mr. Reykdal was still "living with" his wife for the entirety of the relationship. In making this assessment, the Court held that, as opposed to the broader interpretation of the term "living with" as it is used in other Canadian statutes which give effect to the remedial nature of that other legislation, a comparative analysis was necessary to construe "living with" in section 5 of the AIRA since it was to determine if Ms. Mitchell was even entitled to AIP support. The Court was not prepared to pit the two relationships against each other and simply give preference to the marriage over the marriage-like one.

The Court reasoned that when Mr. Reykdal had deceived both women into interdependence he should be responsible for the obligations that come with marriage and marriage-like relationships. Ultimately, after comparing Mr. Reykdal's marriage with Mrs. Reykdal and his adult interdependent relationship with Ms. Mitchell, as well as comparing his work-life and how he chose to spend his free time, the Court held that Mr. Reykdal had been "living with" Ms. Mitchell more than Mrs. Reykdal such section 5 of the AIRA did not bar her from being his AIP.

Once Ms. Mitchell had proven she was an AIP, the Court held that she was entitled to AIP support and that none of the support she had been paid to date by Mr. Reykdal was to be repaid.

If you are going through a complex separation and need support, our lawyers are able to help you. We are experienced in complicated litigation and support issues and will get you where you need to go.

Contact us now to set up a consult.