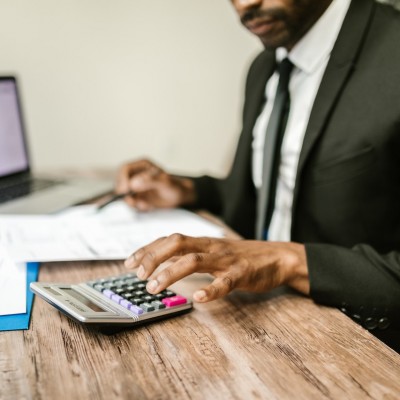 By Emily Gore
Discussing personal wealth and financial matters can be uncomfortable. To many, these are private matters best kept private. Of course, there is nothing wrong with that – unless you are trying to hide financial information from your former spouse during family law litigation.
The importance of a full and frank exchange of financial information between the parties in a family law case cannot be understated. Both sides have an obligation to disclose all relevant information about their financial positions. This includes, but is not limited to, income, expenses, assets and debts. It is important to remember that without an honest exchange of financial information, there can be no meaningful settlement.
Make no mistake, courts in Alberta, and indeed across the country, take this obligation seriously and there can be serious consequences if you fail to comply.
In his often-quoted statement from the 1994 judgment Cunha v. Cunha, British Columbia Supreme Court Justice Fraser said, "non‑disclosure of assets is the cancer of matrimonial property litigation. It discourages settlement or promotes settlements which are inadequate. It increases the time and expense of litigation. The prolonged stress of unnecessary battle may lead weary and drained women simply to give up and walk away with only a share of the assets they know about, taking with them the bitter aftertaste of a reasonably‑based suspicion that justice was not done. Non‑disclosure also has a tendency to deprive children of proper support." While the Court was referring to women, this is equally applicable to men as well.
This view was recently echoed in the 2021 Supreme Court of Canada decision of Colucci v. Colucci, where Canada's highest Court stated: "The child support system depends upon adequate, accurate and timely financial disclosure. Disclosure is the linchpin on which fair support depends and the relevant legal tests must encourage the timely provision of necessary information."
Understanding family law
In Canada, we have federal and provincial legislation dealing with family law. The Divorce Act is federal legislation and applies to married couples who have separated and are seeking a divorce. It is also responsible for parenting arrangements, decision-making responsibilities relating to the child, child support and spousal support during a divorce. In Alberta, we have the Family Law Act that applies to non-divorce situations, including common-law separations. This is our main provincial private family law statute dealing with the determination of child parentage; guardianship, parenting and contact orders; enforcement of time with a child; spousal, adult interdependent partner and child support; the Child Support Recalculation Program; and other issues.

Prior to January 2020, Alberta had the Matrimonial Property Act, which governed how property and assets were divided when married couples divorced. However, it has since been renamed the Family Property Act and not only governs married couples but deals with property division for unmarried couples, now known as adult interdependent partners.
Why full financial disclosure is so important
The decision to end a relationship can be difficult and there are many challenges to face, especially when it comes to the division of property. Apart from deciding on the care of any children of the relationship, deciding how assets will be apportioned is arguably the biggest hurdle you will have to clear.
Our legal system has a duty to ensure each person in a separation or divorce is treated fairly and equitably. That is why accurate financial disclosure that includes information such as income, bank accounts, assets and debts is integral. Timeliness is also essential since any delay could increase the cost of litigation.
Some couples are able to settle their disputes amicably and may not see the need for financial disclosure. But without it, do they really know what they are agreeing to? For example, your former partner could have investments you did know existed and you may be entitled to share in them. A properly prepared and sworn financial statement will also help to ensure that any settlement you agree to will stand up to future scrutiny.
What you need to provide
You cannot be expected to make an informed decision on a settlement for your separation or divorce without having a complete understanding of your financial situation and that of your former partner. This is why sound legal advice is so important - to make sure nothing substantial is omitted, either intentionally or by mistake.
You should expect to provide supporting documents that back up the information listed in your financial statement. This is called "financial disclosure." This would include, but is not limited to, income tax returns and notices of assessment, recent pay stubs, and proof of income from all sources, bank, investment and RRSP statements, and information about money owed to you or any business interests. You should also include mortgage documents along with credit card and line-of-credit statements. Keep in mind that you will need supporting documentation, such as property appraisals and pension valuations, for assets and debts listed on your financial statement.

This statement must be sworn or affirmed, meaning it is against the law to provide information you know is untruthful or omit details relevant to your financial situation.
Consequences of failing to provide financial disclosure
Failing to provide full financial disclosure in a timely manner can lead to delays in litigation and hinder efforts to reach an agreement. This can, of course, result in increased legal fees. It could also force you or your former partner to incur additional expenses in an attempt to ascertain financial details that should have been provided earlier.

Withholding or providing misleading information could potentially damage your credibility in court, leaving the judge less likely to believe your claims. Without proper disclosure the court may also refuse to accept the value of your debts and assets you have claimed, which could affect your property settlement.
Courts do not look lightly on those who intentionally withhold financial information or make false statements. You could be ordered to pay a portion of your former partner's legal costs, which could run into the tens of thousands of dollars. You can face a fine or even jail time. In one Ottawa case, for example, a man was jailed 30 days for violating court orders and fined $2,000 a day until he provided financial disclosure. The media reported the court ordered the disclosure and restrained the man from divesting himself of any family assets. Instead, he sold businesses and properties and then told the court he burned proceeds in excess of $1 million in two bonfires out of frustration with the divorce proceedings.
In sentencing the man, Superior Court Justice Kevin Phillips said, "You are making a mockery of this court, and its process, something I will not allow … You are conducting yourself with intent to deliberately and wilfully frustrate the proper administration of justice."
Let us guide you through the process
You may have questions about what is considered an asset and a liability when contemplating your financial disclosure. We are here to help cut through the confusion. At Demas Schaefer Edmonton Family Lawyers, we can help you prepare the documents you need to provide you with peace of mind. We offer a free 15-minute telephone or video consultation to discuss your case and explain your options. Contact us today for an appointment.