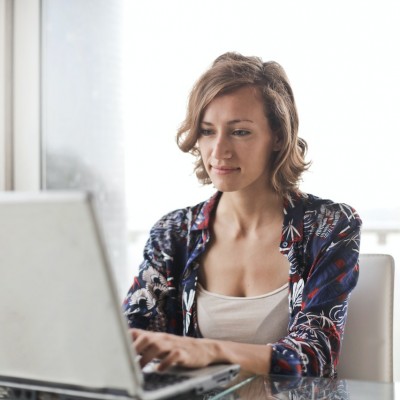 By Mark Demas
There are many decisions that need to be made during a divorce and it is in your best interest to carefully consider each step you take to avoid exacerbating an already challenging and pivotal time in your life. It is important to evaluate the many choices you will have to make to ensure you are not adding more stress to your life.

You are likely to have many questions when your relationship ends and may not know where to turn. Friends and family will likely offer advice but you need to be cautious about relying solely on that guidance, no matter how well-meaning it may be. Every situation, like every relationship, is different. What worked in one divorce may not be beneficial in yours.

The experienced team at Demas Schaefer Family Lawyers knows there is more than one way to deal with separation and divorce. We can litigate and argue your case in court. We are also trained collaborative lawyers and mediators. We succeeded in high net-worth negotiations and complex and high-conflict parenting and divorce disputes.

You do not have to face the legal and emotional challenges that lay ahead of you alone. We are here to listen to your concerns and offer legal guidance.
Seek advice early
When the decision is made to end your relationship, you may wonder what comes next. There are many aspects to consider, which is why you should seek legal advice early in the process.

One of the first things to consider is the separation agreement. You can download an online agreement and fill it out yourself but, without legal advice, you could give up more than you wanted or agree to something you never intended. Yes, you may well save time and money doing it yourself, but if the deal you made is contested it could actually end up costing you more in time and money. Not to mention the added stress. Online separation agreements are often overturned because people did not have legal advice or the agreement was incomplete or vague.

The time to consult a family lawyer is before a dispute arises. Being proactive will allow you to have a clear understanding of your legal rights and obligations. A lawyer will lay out all your options and assist you to make an informed choice.

Having someone advocating on your behalf can also help ease your emotional burden.
Don't allow emotion to get the best of you
It can be difficult to set emotion aside during a divorce. After all, you are only human and feelings of resentment can cloud your judgment. But divorce should not be seen as a battle or something to be "won." Granted, the end of what was once a loving relationship can be traumatic and, for some, the need to punish their former partner can override their good sense.

However, an adversarial attitude can end up costing you financially and emotionally. You may be feeling betrayed and hurt but you should make every effort to be respectful in dealings with your former partner. Remaining calm and rational could help to resolve your dispute more efficiently.

Acting impulsively can also come with consequences. Sending a text or an email in a rage, saying something you shouldn't or using language that is inappropriate is a bad idea. It creates a permanent record that can be used against you in court. Posting disparaging remarks on social media platforms such as Facebook can also come back to haunt you.
Do your best to avoid court
Going to court is expensive, time-consuming and stressful, all the things you should do your utmost to avoid. It is also a gamble. You may believe you have a strong case but a judge may disagree.

The overwhelming percentage of divorces are settled before heading to court and there are several options available to help you come to an agreement. Even if you and your ex don't have an amicable relationship you should make every attempt to find a settlement, giving you some control over the outcome.

You can choose between collaborative law, mediation or arbitration to help resolve parenting, support and property issues related to your separation and divorce. In collaborative law, the two parties and their lawyers meet in person or separately to negotiate a resolution. Similarly, you can attend with your lawyer at a settlement meeting without putting yourself under the formal umbrella of collaborative law. Mediation involves a neutral third party who helps both sides reach common ground. An arbitrator acts like a judge who hears from each side and makes a final binding decision.

Your lawyer can explain the method that best suits you. At Demas Schaefer Family Lawyers, we have trained mediators on staff who can negotiate a quick and cost-effective mediated solution for you, or who can conduct a mediation for you and your spouse in an unbiased way. We are also able to represent you as legal counsel and guide you through the mediation process you may have already engaged in with another professional.
Don't involve children in your conflict
Since they were born you have done your best to shield your children from harm. That should continue during your separation and divorce.

There will undoubtedly be times when you will be angry with your spouse but it is a mistake to air your grievances in front of the children, who may understand more about your conflict than you realize. Also, avoid disparaging their parent in front of them. What they witness could end up having a negative impact on their mental health and future relationships. Putting your child in the middle of your conflict could leave them feeling confused, resentful and unhappy, which will only add to your stress. Recent brain science studies make it clear that children of couples separating in an adversarial way can damage a child's brain, having a negative life-long impact on them. The studies show that damage can still occur even when you do everything possible to shield the children from adversariness.
Avoid emotional attachments to material possessions
We all own things that have sentimental value, such as a favourite chair or wedding china. However, you need to examine your motivation when it comes to going to court and spending thousands of dollars in legal costs to keep something with little intrinsic value. Holding on too tight to the past could have a detrimental impact on your future and financial well-being.

Consider the long-term impact of the possessions you are fighting for. For example, you may love the house you have lived in for years but will you be able to afford to hold on to it?

Having said that, it is important to note that it can be a mistake to leave the matrimonial home before finalizing your separation agreement without consulting your lawyer. The exception, of course, is if you or one of your children's safety is in jeopardy. Vacating the home can have implications relating to child custody and your financial rights. Your lawyer can explain all your options.
Get your financial house in order
Your life is changing and that means you will have to take stock of your financial situation. First, when the decision to divorce is made, you should ensure you have access to all your financial information and documents on pensions, life insurance policies and investments. This information will be important as you move forward.

Make a budget. Your standard of living may not be the same as it was during your marriage and preparing for your new financial reality can help alleviate some of your stress.
We are here to help
Your health and welfare are important as you prepare to move ahead with your life. A healthy lifestyle can give you the strength to deal with the emotional impact of divorce. The dedicated team at Demas Schaefer Family Lawyers can help alleviate some of your stress by providing sound and practical legal advice. You can rely on us when things are at their worst and trust that we will do everything we can to put you on the right path. Contact us today. We offer a free 15-minute telephone or video consultation to see how we can help you.