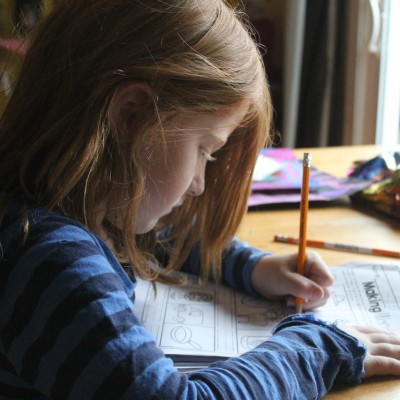 By Emily Gore

A child's welfare is of utmost concern to family court judges in a divorce. According to s.16(1) of the Divorce Act: "The court shall take into consideration only the best interests of the child of the marriage in making a parenting order or a contact order." Of course, that concern is not limited to parenting orders. The court also takes the issue of child support seriously.

According to a CBC report, there were 35,343 parents in Alberta who turned for help after their court-ordered family support payments went unpaid in 2019. These outstanding child, spousal and partner support payments totalled $609 million.

Defaulting on your financial obligations to your children can result in serious consequences including wage garnishment or jail time in extreme cases. If you are unable to make your court-ordered support payments the last thing you want to do is default on them. Contact the experienced legal team at Demas Schaefer. We provide clients with constructive and creative solutions to their family law issues and we can advise whether you are eligible to decrease your payments. We can also help if you are not receiving the financial support you are entitled to.
There are provincial and federal laws
Canada's family law legislation can be complex. That is why it is in your best interest to seek legal advice when your relationship ends. The Divorce Act is a federal statute and applies to all married couples seeking a divorce dealing with custody and parenting arrangements along with child and spousal support.

Alberta also has the Family Law Act, which applies to any family situation, either married or unmarried.

The laws dealing with child support obligations and how they are calculated are the same in both acts. Which act you will need to use will depend on your circumstances.
How child support is calculated
The first thing to remember is that you cannot opt out of being a parent. Simply saying you no longer want to see your child does not excuse you from your financial obligations. You are also not permitted to halt payments if your former partner decides you can no longer see your children. Child support and parenting time are issues that must be dealt with separately, possibly by a judge in court.

Support is based on the time a child spends with their parents. If your child lives with you more than 60 percent of the time, your home is considered to be the primary residence. If the child lives with you between 40 and 60 percent of the time, that would be shared parenting. A judge may have to count hours to make a determination.

Essentially, child support is made up of two parts. The basic amount covers daily living expenses. Special expenses could be for such things as extracurricular activities, unexpected medical bills or post-secondary education.

The parent responsible for providing support is known as the payor. To determine how much is owed, the payor would enter their annual gross income and number of children into the Government of Canada's online calculator.

The payor is responsible for support until their children are no longer defined as a "child of the marriage" under the Divorce Act. This is a child who:
is under the age of majority and has not withdrawn from their parent's charge (such as attended post-secondary school), or
a person at or over the age of majority and under their charge, but unable, by reason of illness, disability, or other cause to withdraw from their charge or to obtain the necessaries of life.
In Alberta, the age of majority is 18. However, if your child lives outside the province, the age of majority where the child resides would be used.

Under Alberta's Family Law Act, child support can continue for a child between the ages of 18 and 22 if that child is a full-time student. Under provincial guidelines, support ends completely once the child turns 22.
The Maintenance Enforcement Program
Each province and territory has a Maintenance Enforcement Program (MEP) to help enforce support orders and agreements. You do not have to participate in this free service. You can reach an agreement with your former partner and make your own payment arrangements. However, if you need assistance from the MEP you must first get a court order or have a written and signed agreement to register. You can also ask a judge to intercede if child support has not been paid.

MEP will not only take action for non-payment but can collect monthly support owed as well as arrears and special expenses from the payor and forward payments to the recipient.
Failing to pay support can be costly
In June 2019, The federal government introduced the Family Orders and Agreements Enforcement Assistance Act and the Garnishment, Attachment and Pension Diversion Act to assist with the collection of unpaid child support payments.
If you fail to pay support for your child:
You face wage garnishment.
Your assets can be seized and sold.
Money owed to you from the government can be garnished.
Your driver's licence and/or passport can be denied or cancelled.
Your ability to register your motor vehicle can be restricted.
Your hunting and fishing licence can be restricted.
The court can fine or jail you.
You could be forced to pay all or a portion of your former partner's legal fees if the case goes to court.
Alberta also has a 24-hour MEP Tip Line to help enforcement officers track down payors in arrears. The MEP website includes profiles and photos of registered debtors who have failed to pay their court-ordered support payments for at least six months. Since April 2000, the program has posted 488 profiles and found 429 debtors.
Can't pay support? Prove it
In the landmark case Colucci v. Colucci, 2021 SCC 24, the Supreme Court of Canada (SCC) made it clear that the protection of child support recipients is essential and signalled that the cancellation of support debt should only happen in exceptional cases.

Court was told a man had applied to court to retroactively reduce his support obligations and rescind approximately $170,000 in arrears.

The SCC acknowledged that child support is based on the payor's income and that income can change. However, it is the duty of the person seeking a retroactive decrease to demonstrate a clear change in their financial circumstances, which this man failed to do.

In its ruling Supreme Court noted, "failure to adduce adequate evidence of his financial circumstances would be fatal to any application to rescind arrears." The Court also noted that it is imperative for an individual seeking to reduce support payments or rescind arrears to immediately notify the recipient and diligently take steps to vary the amount of support being paid. Failure to do so could result in no retroactive adjustments due to the delay even where it may have been appropriate to do so.
We are here to help
When it comes to child support obligations, you may have many questions about your rights and obligations. Remember, simply ignoring those obligations will only make things worse – for your children and yourself. If you believe you have a legitimate reason to vary your support payments, the team at Demas Schaefer Family Lawyers is ready to assist you. We are trained and experienced in child support and retroactive child support litigation and can provide sound advice. If you are having trouble collecting the support you are entitled to we can also help. Contact us today to schedule your free consultation.