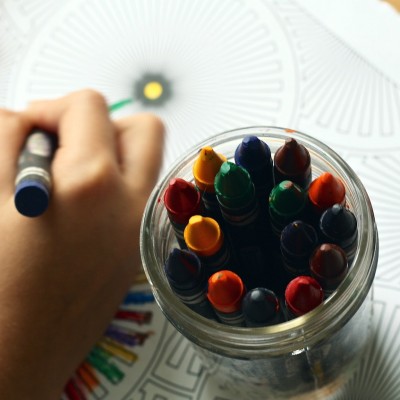 By Jaskiran Bajwa

Ensuring a child is financially secure after a divorce or the end of a common-law relationship is paramount in Canada. Financial support is a child's right and they are legally entitled to it, according to the Department of Justice (DoJ).

Federal, provincial and territorial governments have laws dealing with child support. In fact, a judge can refuse to grant a divorce if they are not satisfied that reasonable arrangements have been made for the continued financial support of a child.

Still, despite legislative provisions that include penalties for those who fail to make support payments, many children are not getting the support they are owed. In 2020/21, 49,115 child and spousal support cases, or 64 percent, started the year in arrears, meaning there was money owing from previously missed payments, according to Statistics Canada.

If your child is not receiving the support they are entitled to, the Maintenance Enforcement Program (MEP) can help. Each province and territory has its own MEP, which not only collects court-ordered child support, but spousal and partner support as well. The program has enforcement powers and can take steps to recover support owed.

At Demas Schaefer Family Lawyers, we are here to help guide you through all necessary court proceedings to ensure that you are able to receive the financial assistance necessary to properly provide for you and your children. That includes assisting with the registration of your order or agreement with the Maintenance Enforcement Program.
Child support and spousal support
Spousal support is often referred to by its American term of alimony. It is simply a payment made by the higher-earning spouse to a lower or non-income-earning spouse after the breakdown of a marriage or an adult interdependent relationship pursuant to a contractual obligation to compensate a spouse for a disadvantage experienced as a result of the end of the relationship, or to satisfy a budgetary need.

Child support is money paid by one parent to another to assist with financially supporting their children. This would help cover the cost of food, shelter, clothing and other expenses for the child. It is important to remember that child support is the right of children, not the recipient parent.
The consequences of nonpayment
Failure to make support payments is taken seriously and both federal and provincial governments can step in to punish those who fail to live up to their obligations.

If the federal government owes you money, such as a tax return or employment insurance benefits, those funds may be used to pay your support debt under the Family Orders and Agreements Enforcement Assistance Act (FOAEAA).

If you are a federal employee or contractor, the Garnishment, Attachment and Pension Diversion Act allows the government to take all or part of your income to pay any judgment debt owed. Under the Act, the government can also seize a portion of federal pension benefits to pay family support.

The Maintenance Enforcement Program can also apply under the FOAEAA to have your Canadian passport denied or suspended. The same could apply to certain federal marine and aviation licences. These suspensions can only be ended at the request of the MEP.

The MEP has its own enforcement strategy, which can include suspending your driver's license, restricting your ability to register your vehicle as well as garnishing wages and seizing bank accounts. Under the program, in some circumstances, you could even be sent to jail for failing to pay support.
How the MEP works
The Maintenance Enforcement Program basically acts as a conduit between the payor and the payee of support specified in court orders and agreements.

You are not obliged to register for the MEP. Your former partner can simply pay you directly. Some people will access the program because they no longer want to have contact with their ex. Or they wish to take advantage of MEP's ability to take collection steps at no cost to the recipient.

While the program will take support payments and direct it to you, it will not change court orders, provide legal advice or representation, obtain court-issued support orders for you or deal with child custody or access issues.

Either the payor or the payee can register with MEP. However, once one party registers the other person must enroll as well. To qualify you or the other party must live in Alberta; you must be either a payor or a recipient of child, spousal or partner support and you, the other party or a lawyer must file a court order or agreement for support.

The person who receives child, spousal or partner support payments must:
get a court order or written agreement;
send the MEP any information that can help get payments from the payor of support;
respond to any changes in the court order that the payor of support applies for;
inform the MEP of any changes to the name, address, phone number or banking information that affects direct deposit;
inform the MEP of any changes in the child's status such as residence or education; and
inform the MEP of any payments received directly from the payor of support
The payor of support must:
make all payments to the MEP on time according to the court order;
inform the MEP of any anticipated payment problems such as late payments;
inform the MEP of any changes to address, phone number, employment or banking information; and
inform the MEP any changes in the child's status.
Take action when faced with delinquent support payments
Not receiving the financial support you are entitled to can have a tremendous impact on your family's well-being. If you are considering registering with the Maintenance Enforcement Program, contact the team at Demas Schaefer Family Lawyers. We will be pleased to answer all your questions and help you with the process.

It is also important to remember that not all parents who fall behind in support payments are deadbeats trying to shirk their responsibilities. Circumstances change and it may be difficult to afford to pay what is expected. In some cases, these changes may warrant a reduction in support obligations for the payor.

However, it is a mistake to simply ignore support obligations altogether. Some people are intimidated by the court process and fear a judge may not be sympathetic to their situation. If you have fallen behind in your obligations through no fault of your own, you may be eligible for a stay of support or a reduction of the amount payable. You need to seek legal advice before the situation gets worse. You can trust us to help find a solution to minimize the legal consequences. Contact us.