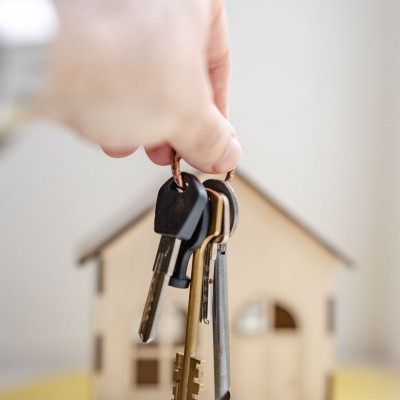 By Sean Schaefer

Owning a home is a dream shared by millions of Canadians. It is also arguably the biggest and most important purchase you will ever make.

You can face many challenges and may be expected to make some big decisions when you buy or sell a home. If you are a homeowner, it is up to you to decide when to put your house on the market and set a price. If you are buying, you will encounter such choices as where to live and the type of dwelling you want, based on your lifestyle and budget.

The important decisions come down to you, but buying or selling a home really is a team effort.

Typically, the process starts with contacting a real estate agent who lists a home, oversees the staging, schedules showings and negotiates a deal. An agent can also help you find your first home or your next one.

Other professionals will also be involved, such as a home inspector who examines the property to identify any deficiencies. If you are like the majority of people buying a home, you will need to meet with a mortgage specialist to arrange financing. They will seek advice from a home appraiser to confirm the price you are paying for the property accurately represents its true value. And if you are getting a mortgage, you will be required by the lender to consult with an insurance broker to register a policy prior to possession.

And, of course, you will also need a real estate lawyer who can assist you in navigating what can sometimes be a complex home-buying or selling process. Many people enlist the help of a lawyer once a deal has been negotiated but it can be to your advantage to seek advice at the outset.

Remember, once you sign an agreement in Alberta you are deemed to have read and understood it and it can be difficult to make changes, or include potentially significant financial consequences
The experienced lawyers at Demas Schaefer Family Lawyers can guide you through the home selling and buying process. Our goal is to provide cost-effective and constructive solutions to the problems that our clients are facing.
Selling or buying a home can be challenging
Alberta's population is growing. Between July 1, 2022 and July 1, 2023, Alberta experienced the fastest year-over-year demographic growth of all provinces and territories at just over four per cent, according to Statistics Canada.

It is not only new immigrants to Canada who are drawn to Alberta. We are also seeing a spike in newcomers from other provinces. Of course, this has created an increased demand for housing and costs are on the rise. In Calgary, for example, prices climbed 4.2 per cent in a year, the biggest increase among the more than 50 markets tracked by the Canadian Real Estate Association.

In a seller's market, the competition to buy a house can be fierce. In their desire to win a bidding war, people have been known to be creative in an attempt to make their offer more attractive. One way to do that is by waiving conditions. A condition clause is negotiated between the buyer and seller and gives the party for whose benefit it was drafted the right to back out of the contract under certain circumstances.

A buyer may offer to forego a home inspection if they believe it will convince the seller to accept their bid. However, while waiving certain conditions can be tempting if it gives you the upper hand, it can also come with consequences.

Sitting down with a lawyer who can explain the risks before you waive a condition or find yourself in a bidding war can help save confusion and possible heartache.

In addition to your Real Estate Agent, by engaging a lawyer before your deal has been negotiated, a real estate lawyer can negotiate on your behalf, whether it is the property price, condition of sale or even the terms of your mortgage in certain circumstances. Having an expert in your corner brings peace of mind, and allows you to concentrate on other aspects of your move.
Can I buy or sell a house without a lawyer?
In very limited circumstances the answer is yes. If it is an all-cash deal with no mortgage, you may be able to do a title transfer yourself. However, if you need a mortgage to purchase a home, financial institutions will insist on you having a lawyer to ensure everything is in order. As well, new home builders will typically be unwilling to sign an agreement if you do not have legal representation.

Buying and selling a home is a concept that is generally understood by the average person. However, the process can be complicated by unfamiliar documentation and terminology. Lawyers who specialize in real estate law are familiar with the language and contractual terms encompassing a transaction. If you are unfamiliar with the consequences of missing a closing date or failing to meet all the conditions in the purchase agreement, you may find yourself in legal jeopardy.

Another thing to consider is that lawyers have liability insurance protecting you if they make an error. If you make a mistake and you are unrepresented you must deal with the repercussions alone.
A real estate lawyer's role is multi-faceted
Each province and territory in Canada has its own real estate laws so you need an experienced real estate lawyer who is familiar with Alberta's specific laws and regulations who can deal with matters such as transactions and disputes.

A lawyer is tasked with many responsibilities, such as examining public records to verify the legal ownership of the property and ensure there are no liens, easements or other issues that could impact the sale.

In Alberta, real estate transactions typically require a current Real Property Report (RPR). This is a legal document an Alberta Land Surveyor prepares and is basically a high-level drawing of the property, boundaries, and the buildings and structures on it. It is a lawyer's job to review the RPR.

When you are buying a home an attorney prepares, reviews and files all the necessary legal documents, including the agreement of purchase and the title to your home. Other tasks include:
drafting mortgage documents;
arranging title insurance and ensuring valid title upon closing;
ensuring there are no claims registered or on file against the property;
calculating land transfer tax upon closing;
ensuring property taxes are current;
closing the transaction and ensuring all conditions are met; and
working with the seller's lawyer to exchange legal documents and keys.
In addition to your Real Estate Agent, if you choose to engage a lawyer before your deal is negotiated, if you are selling a home your lawyer will review the sales agreement along with other legal documents before you sign. They will also assist with the negotiation of the terms and conditions, deal with any title issues, prepare the deed for the property and close the transaction. A lawyer can also deal with any legal issues that arise during the transaction.
Deal with lawyers you can trust
Buying or selling a home is like no other transaction you will make and it is in your best interest to have a knowledgeable and experienced law firm on your side.

At Demas Schaefer, we are here to listen and ready to work with you to ensure your real estate transaction runs smoothly. We serve all of Northern Alberta with clients in Edmonton, Leduc, Wetaskiwin, Sherwood Park, Spruce Grove, St. Albert, Red Deer, Provost, Grande Prairie, Peace River, Edson, Hinton, and Cold Lake.