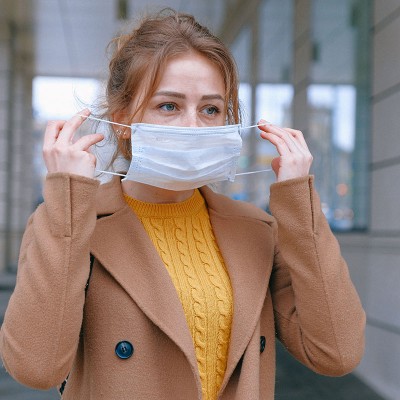 by Graeme Kluge

The information contained in this update is current as of the time it was posted. Given the pace of change of process and procedures of the Court of Queen's Bench of Alberta, which changes by the day, we recommend that you consult a lawyer or review the Court of Queen's Bench of Alberta website to confirm the accuracy of the information summarised below.

During the course of the COVID-19 pandemic, Courts in Alberta have altered their operations, policies and procedures with a view to helping to contain or prevent the spread of COVID-19 while maintaining, as much as possible, access to justice.

As a part of this effort, all family matters scheduled for hearing from March 15, 2020 to June 26, 2020 were adjourned sine die by virtue of a series of Masters Orders issued between March 15, 2020 and May 14, 2020. This means that any applications previously scheduled to have been heard in that period was adjourned without having been rescheduled by the Court.

Since March 15, 2020, access to Courthouses throughout the Province of Alberta has been restricted until further notice. Members of the public will not be permitted to enter a Courthouse unless they are:
parties to the litigation/appeal;
counsel to the parties to the litigation/appeal;
witnesses;
interpreters whose presence is required for a proceeding;
support persons as set out in s. 486.1(1) and (2) of the Criminal Code;
support workers authorized by the Courts to assist parties to the litigation/appeal;
members of the accredited media;
persons paying a criminal fine or restitution order or paying bail or surety applications on behalf of an accused because they are unable to access electronic payment;
persons filing documents at a Court registry; and
persons whose attendance has been approved by a judge or justice of the Court in which a proceeding is being held.
Bringing an Application
1. Non-Urgent Matters

Applications that are not urgent must schedule an appearance in Family Law Docket. The purpose of Family Law Docket is to schedule next steps to resolve a matter, which may include a Family Law Regular Chambers or Family Law Special Chambers appearance. Alternatively, parties may be directed toward an alternative dispute process such as an Early Intervention Case Conference, where appropriate.

In order to appear in Family Law Docket, the following steps are required:
a) Select a date from online availability:
Calgary Family Docket Availability
Edmonton Family Docket Availability
b) Complete a Notice to Attend Family Docket file it in person or by email
at [email protected] for Calgary
and [email protected] for Edmonton
c) This Form must be served on the opposing party and on any other parties involved with the matter (e.g. lawyer for children, Director of Maintenance Enforcement, Director of Child and Family Services).
The Notice to Attend Family Docket must be served on the other party(s) at least 5 days before the date the matter is scheduled to be heard in Family Docket Court. Service can be affected by personal service, or by email, text message or social media. Whichever method is used for service, the Applicant must be able to satisfy the Court that the party served received the document;
2. Urgent Matters
Matters that are deemed to be urgent will be heard without an appearance in Family Law Docket. Two types of urgent matters have been recognized:

a) Matters of Highest Priority Requiring Immediate Attention
Emergency matters, in which serious consequences to persons or harm to property may arise if the hearing does not proceed, or if there is a risk of loss of jurisdiction or expiration of an existing protection or restraining order, including, but not limited to:
i) Family Matters:
orders where there is a risk of violence or immediate harm to one of the parties or a child;
orders where there is a risk of removal of a child from the jurisdiction; and
Emergency Protection Order reviews;
ii) Injunctions, where there is prima facie urgency, including refusal of treatment/end of life matters;
iii) Civil Restraining Orders;
iv) Preservation Orders;
v) Urgent Orders in the nature of habeas corpus, certiorari, mandamus and prohibition;
vi) Surrogate Matters; and
vii) Emergency Adult Guardianship and Trusteeship Orders, where there is a risk of harm to an individual or their property.
b) Urgent Matters Requiring Priority Attention
Subject to the prior approval of a Justice or Master, as the case may be, matters that do not rise to the level of the first priority, but must nevertheless proceed in a timely way in the context of a reduction in Court services. These matters include, but are not limited to:
i) Urgent Adult Guardianship and Trusteeship Orders; and
ii) Urgent orders relating to parenting time, contact or communication with a child (that cannot reasonably be delayed).
Parties and/or Counsel who believe that their matter is urgent are directed to submit a request online. Requests for an urgent hearing must be submitted to a Justice of the Court of Queen's Bench of Alberta. Matters that are found to be urgent upon initial review will be scheduled by the Court.
3. Simple Desk Applications
Effective May 8, 2020, in family law matters, desk applications may be made to the Court for simple applications (defined as those matters set out in the Application List below). There is a limit of two (2) issues per application.

To make a desk application using this process:

1. The Applicant must file electronically with the Clerk of the Court of Queen's Bench of Alberta and serve on the Respondent, the documents required for the application together with a proposed form of Order setting out what the Applicant is asking the Court to order. The applicable forms are available on the Court's website.
2. If the Respondent wishes to put evidence before the Court for consideration, then:
a) If the application is being made in an existing action under the Divorce Act or the Family Law Act, the Respondent has 10 days after being served with the application documents, to file electronically with the Clerk and serve on the Applicant, an Affidavit or Reply Statement; or
i) If the application is being made as the first application in a new proceeding under the Family Law Act, the Respondent has 20 days after being served (one month if service is effected in Canada but outside of Alberta, or 2 months if service is effected outside of Canada) to file electronically with the Clerk and serve on the Applicant, an Affidavit or Response-Family Law Act; or
ii) If the application is being made after an Order or Judgment in a divorce action pursuant to Rule 12.45 of the Alberta Rules of Court, the Respondent has 20 days after being served to file electronically with the Clerk and serve on the Applicant, an Affidavit in response.
The Respondent may also provide a proposed form of Order with their response.

3. If there is no response from the Respondent, the Applicant may submit electronically, the application documents, the proposed Order that was provided to the Respondent, proof of service of the application documents and proposed form of Order on the Respondent, and Notice of No Response to Desk Application.

The forms can be filed via e-mail.

4. Written Argument

Effective May 8, 2020, in cases where each party is represented by a lawyer, family applications that are too complex for a Simple Desk Application process may be made by desk application with written argument.

All Counsel must agree to proceed in this manner or it must be directed by the Court. If the application is one that was adjourned by Master Orders, Counsel can set new deadlines to finish the application. If the application is new, the deadlines are as set out in Family Practice Note 2 unless Counsel agree to alternate deadlines. In either case, the agreement to proceed pursuant to this Notice and the applicable deadlines must be confirmed by a Consent Order submitted by desk process. The "triggering date" will be the date that the Consent Order is granted.

Matters that were scheduled between March 16, 2020 and May 31, 2020 and adjourned pursuant to Master Orders, will be given priority for consideration in the desk process.

Family Practice Note 2 (special chambers provisions) (FPN 2) applies to these applications, subject to the following:
a) Court imposed deadlines ordered in Family Docket Court or by Simple Desk Application and deadlines agreed upon by the parties and confirmed in a Consent Order, will change the deadlines in FPN 2;
b) The Concise letters described in paragraphs 39 to 49 of FPN2 will be used for written argument. The page limits will apply unless extended by the Court. If a Concise letter was already filed for an application that was adjourned by a Master Order, then the party who submitted the Concise letter is permitted to submit up to 4 pages of written argument, to be considered with the previously filed Concise letter;
c) Any application under paragraph 56 of FPN 2 must be made by Simple Desk Application process on notice to the opposing party;

d) Update Affidavits are not permitted for new applications without leave of the Court.
5. Trial

The Court of Queen's Bench will resume scheduling Civil, Family and Commercial Trials and full day specials between January 4, 2021 and July 2, 2021. To request a Family, Civil or Commercial trial or full day special, you must complete the Family, Civil and Commercial Triage Form in full. The form is available online.

The Trial Triage Form does not eliminate the need for parties to comply with Alberta Rules of Court requirements. For Civil, Family and Commercial trial booking requests, parties must have filed a Form 37 or an Order directing the matter to Trial, paid the required trial fee and addressed the dispute resolution process requirements in accordance with Alberta Rules of Court 8.4 and 8.5. Please see the announcement regarding the Extension of the Enforcement of the Mandatory Alternative Dispute Resolution Rules here.

For Family trials in Calgary and Edmonton, leave to schedule a trial is required from a Family Docket Court Justice prior to submitting the Family, Civil and Commercial Trial Triage Form. Family trials in the Court's regional locations should be booked following normal procedures.

In addition to the above ADR Requirement, a pre-trial conference is required for trials scheduled for 3 days or longer or trials involving a self-represented litigant, in accordance with NPP #2018-03.

Further to the September 10, 2020 announcement available here, all matters with viva voce evidence including family will be heard entirely in person in COVID-safe courtrooms. If any remote witnesses or video conference testimony is required, the exact date and times of the testimony must be scheduled with the appropriate Court Coordinator at least two weeks in advance. This is subject to resource availability. Remote testimony must still be approved by the presiding Justice but needs to be arranged in advance.

The default for all hearings without viva voce evidence will be via video conference. If a party is unable to attend remotely, they may request an in person hearing through the appropriate Court Coordinator, which is subject to courtroom availability.

We can help you navigate the new reality. Contact us today to set up a free appointment to see what we can do for you.